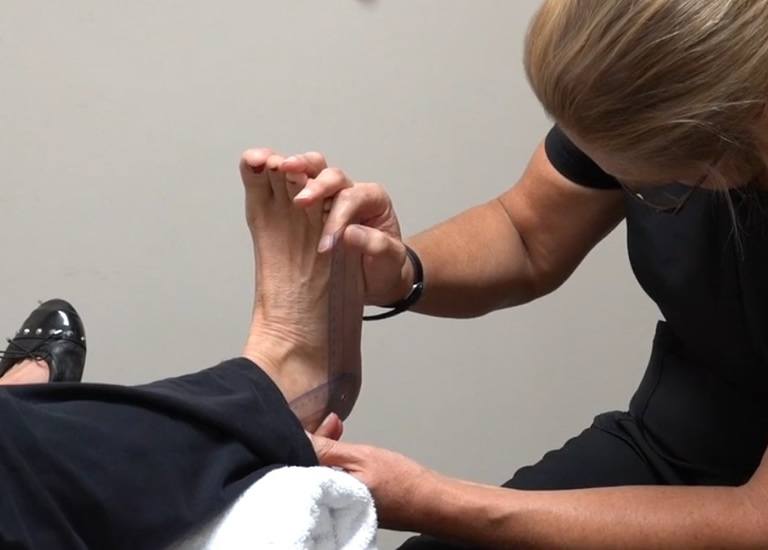 Some of the most common conditions treated with Podiatric Medicine include:
Ingrown Toenails
Heel Spurs
Heel Pain
Plantar Fasciitis
Athlete's Foot
Diabetic Foot Care
Fungal Toenails
Arthritic Foot Pain
Foot, Ankle, & Leg Injuries
Diabetic Foot Care
Fungal Toenails
Arthritic Foot Pain
Foot, Ankle, & Leg Injuries
Podiatric Services
Podiatry is a branch of medicine based on the prevention, diagnosis, and treatment of ailments of the human foot and leg. Podiatric Medicine is performed by a Doctor of Podiatric Medicine (DPM), known also as a Podiatric Physician, qualified by their education and training to diagnose and treat conditions affecting the foot, ankle and related structures of the leg.
Podiatric services can include the use of x-rays and laboratory tests for diagnostic purposes, prescribing of medications related to foot, ankle, or leg problems, performance of physical therapy modalities for lower extremity problems, surgery of the foot and leg, biomechanics for diagnosis and treatment of foot, ankle, and leg imbalances, as well as design and fabrication of corrective foot orthotics.
How Podiatry Can Help
A podiatrist is specially trained to diagnose and treat foot and ankle problems, such as bunions, heel pain, spurs, hammertoes, neuromas, ingrown toenails, warts, corns and calluses. Podiatry can also involve care of sprains, fractures, infections, and injuries of the foot, ankle and heel. Foot disorders are among the most widespread and neglected health problems affecting people in this country, and a podiatrist's training and education is focused specifically on diagnosing and treating conditions affecting the lower extremities. Podiatrists are required to take state and national exams, as well as be licensed by the state in which they practice.
If you are suffering from pain or discomfort in your foot or ankle, podiatry may be an ideal solution for you.